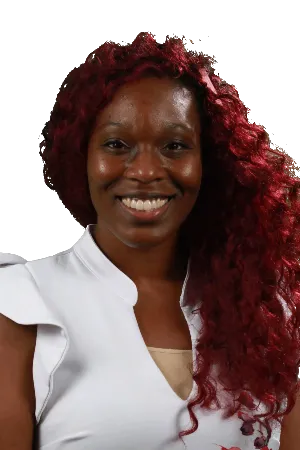 Education
DNP-Depression in Neurology, Nova Southeastern Univ., Davie, FL
MPH Nova Southeastern Univ.,
BSN Johns Hopkins Univ., Baltimore, MD
BS-Biology Oakwood Univ., Huntsville, AL
Certification (ANCC) in Psychiatric Mental Health
Practice
Dr. Foster is committed to education and humanitarian work. She has a background in public health with global emphasis. Her bedside career has been as a certified Psychiatric Mental Health clinician in a Magnet-certified healthcare system. Success Coaching, doctoral-level precepting, and nurse-clinician mentoring are among her specialties.
Articles & Presentations
Depression Screening in Outpatient Neurology 2019 in ProQuest Dissertation Publishing
Family Night on an Inpatient Psychiatric Unit: An Innovative, Multi-Family, Psychoeducation, Patient and Family-centered Care Initiative
Svantsesson, U., Babagbenni, B., Foster, L., & Alricsson, M.Y. (2014). Influences on modern multifactorial falls prevention interventions and fear of falling in non-frail older adults: A literature review. Journal of Clinical Medicine Research, 6(5), 314-320.
HIV and the Elderly -Nova Southeastern University 3rd Annual Geriatric Symposium: Poster Presentation 2010 Nova Southeastern University
Life Love God -original work; independently written, sung, produced 2009 Copyrighted, Published
2022 and 2023 Kettering Health Nursing Faculty Conference presenter.
Presented at the 2016 Johns Hopkins Medicine Scholars Day Poster Presentation
2013 Johns Hopkins Medicine Patient Safety Summit Poster Presentation
Service
Dr. Foster serves on the NAD DEI Coalition and partners with local agencies in community mental health promotion. She is a mentor, toddler Sabbath School teacher, Mental First Aid instructor, humanitarian, musician, and international missionary.