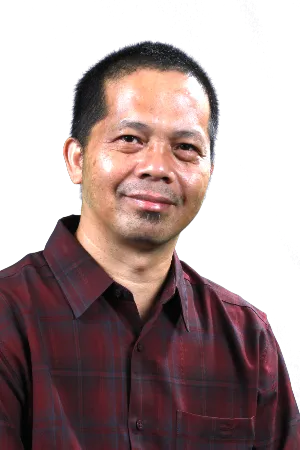 First Joined SWAU
9 years ago
Biography
Associate Professor, Southwestern Adventist University, August 2014 to present
Assistant Professor, University of Wisconsin, Stevens Point, November 2010 to May 2014
Instructor, University of Wisconsin, Stevens Point, August 2009 to November 2010
Teaching assistant, Illinois State University, January 2002 to May 2009
Instructor II, Cagayan de Oro College, Phinma Education Network, Philippines, June 1999 to August 2001
High School Teacher, Palmshire Christian Academy, Philippines, June 2006 to March 2009
Credentials
Ph.D. Mathematics Education, Illinois State University, 2010
M.S. Mathematics, Illinois State University, 2003
B.S. Mathematics, Cagayan de Oro College. Phinma, Cagayan de Oro City, Philippines, 1999
B.S. Mechanical Engineering, Mindanao State University, Marawi City, Philippines, 1994
Memberships
National Council of Teachers of Mathematics (NCTM)
Association of Mathematics Teacher Educators (AMTE)
Philippine Society of Mechanical Engineers (PSME)
Published Works
Dissertation Title: Effects of an Undergraduate Algebra Course on Prospective Middle School Teachers' Understanding of Functions, Especially Quadratic Functions. Advisor: McKenzie Alexander Clements, Ph.D.
Performance and Confidence of College Students When Attempting to Answer Linear and Quadratic Equations. UWSP, April 1, 2010.
Approaches Used by Elementary Pre-Service Teachers When Solving Elementary Algebra Word Problems - Professional Project, Illinois State University, August 2007.