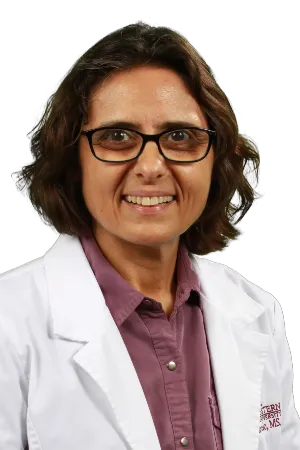 First Joined SWAU
7 years ago
Education
DNPc American College of Nursing & Health Sciences at Post Univ.
MS Andrews Univ., Berrien Springs, MI
BSN Adventist College of Nursing, Sao Paulo, Brazil
Certifications in Electronic Fetal Monitoring; Maternal Newborn Nursing; Inpatient OB; ACLS; and Neonatal Resuscitation Program.

Practice
Ms. Azevedo has worked as a labor and delivery nurse for over 20 years and continues to work in this specialty area, providing experience and expertise in the classroom, clinical, simulation, and skills settings. She is pending completion of her DNP degree in 2024.

Articles & Presentations
2023 Presentation: Gratitude and it's Impact on the Stress Perception of Nursing Students. South American Adventist Educators Conference, Bahia, Brazil
2023 Presentation: Stress, Gratitude, and Academic Performance. Kettering Nursing Faculty Conference.
2019 A Whole-Person Wellness Program at Southwestern Adventist University, IV International Nursing Congress – UNASP - AINEC-LA, Sao Paulo, Brazil
2015 General Editor/author of "Sin Fronteras: La Esposa Del Pastor y Su Ministerio" [Without Borders: The Pastor's Wife and Her Ministry], Peruvian Union University Press, Lima, Peru.
2012 Building a Tree House: What a Family Project Really Accomplished. Adventist World, May, p. 22-23.
Service
Mrs. Azevedo coordinates mission trips for the Nursing Department. She has organized and participated in mission trips to the Dominican Republic and Colombia. She is currently planning the next mission for Spring Break 2024, in the Amazon jungle of Brazil.