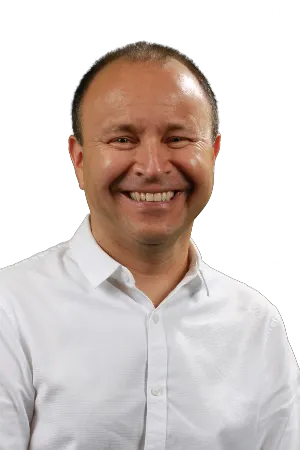 First Joined SWAU
7 years ago
Biography
Brazilian violinist and violist Rogerio Nunes, is currently finishing his DMA in violin performance, with a minor in viola performance, at the University of Georgia under professor Levon Ambartsumian, being awarded with a graduate assistantship. Before moving to UGA, he worked in his DMA in viola performance at the University of North Texas, where he was awarded the MDF (Master and Doctoral Fellowship) from the Toulouse Graduate School, under the instruction of Dr. Susan Dubois.
At UNM he was awarded a graduate assistantship to play in the Abe Franck graduate string quartet, and was a winner of the Concerto Competition, playing as soloist with the UNM Symphony Orchestra.
In Brazil, Rogerio has been the concertmaster and soloist of the Theatro Sao Pedro Chamber Orchestra, Unisinos Orchestra, Blumenau Chamber Orchestra, OSPA and Fundarte Chamber Orchestra, having recorded as soloist of the Astor Piazzola's Las Cuatro Estaciones Portenas with the latter. In the United States, he has collaborated with South Bend Symphony, Kalamazoo Symphony, Southwest Michigan Symphony and Elkhart Symphony Orchestras.
Mr. Nunes has taught masterclasses at the Federal University of Sao Joao del Rey, International Music Festival of Belem, International Music Festival of Londrina and the Federal University of Santa Maria.
In 2016, he was awarded the March Moody Scholarship in Violin at UGA. With ARCO, Rogerio was a soloist in its Brazilian Tour in May/June 2017, and was invited to be a soloist again with the orchestra this coming October at UGA. Mr. Nunes was also invited by the Federal University of Santa Maria, to premiere the work by Brazilian composer Brenno Blauth, Introduction and Allegro for Viola and String Orchestra last May.
Credentials
Bachelor Degree in violin performance from the Federal University of Rio Grande do Sul, Porto Alegre, RS, Brazil, under professor Marcello Guerchfeld
Master Degree in violin and viola performance, from the University of New Mexico, under Dr. Carmelo de los Santos and professor Kimberly Fredenburg
DMA in violin performance, with a minor in viola performance, at the University of Georgia under professor Levon Ambartsumian - pending completion