---
University Welcomes New VP for Advancement
University Welcomes New VP for Advancement
Jan 6 2021 - 8:45pm
By: Tim Kosaka
Southwestern Adventist University is pleased to announce the appointment of Tony Reyes, CFRE, as its new Vice President for Advancement. Reyes will oversee the Office of University Advancement, which includes alumni relations, development and marketing and public relations.
Reyes graduated with a Bachelor of Business Administration degree from the Universidad de Montemorelos in Nuevo León, Mexico in 1999 and is currently pursuing a master's in pastoral ministry from Andrews University. He is a published author and international speaker and holds credentials as a Certified Fundraising Executive by CFRE International. Additionally, he holds stewardship and planned giving & trust certifications from the North American Division of Seventh-day Adventists.
Prior to joining Southwestern Adventist University, Reyes served as Stewardship & Planned Giving director for the Potomac Conference of Seventh-day Adventists, where he has had the privilege and opportunity to encourage and work alongside many committed Christians whose faithful and earnest desire is to advance God's Kingdom on earth.  He has also been involved in the Association of Fundraising Professionals (Shenandoah Chapter) Board and the North American Division of Seventh-day Adventists Stewardship Planning Committee where he loves sharing his vision, experiences, thoughts and ideas.
For the past 13 years, Reyes has served in a variety of advancement and business roles in K-12 and higher educational institutions, both domestic and abroad, and is passionate about working with creative young hearts and minds. "I call Texas 'home'," shares Reyes.  "And I'm excited to be moving back home with my beautiful, loving and caring wife of 20 years, Teresa, and our two sons, Christopher and Matthew."
"Tony Reyes brings an extensive background in stewardship as well as experience in marketing and community involvement to this strategic role," says Ken Shaw, president. "He has already been on our campus twice and has demonstrated leadership and warmth of engagement that will be highly valued as we seek to strengthen alumni and community relationships. We are thrilled that he has accepted this position."
Tony Reyes will officially join the Southwestern Adventist University family on January 18, 2021.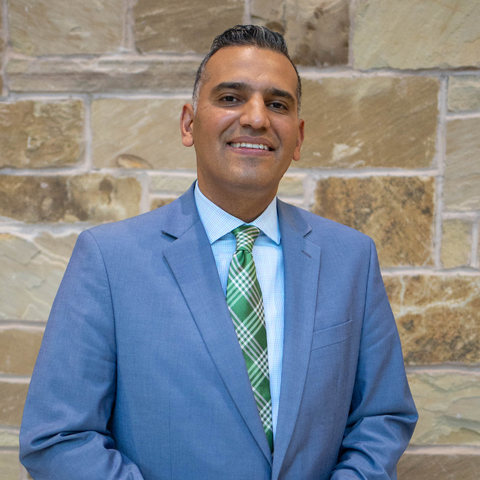 Tagged with: Tony Reyes, Advancement